Ugh. Another pitiful love story...


Our protagonist, Kaine-dog, has been pacing around with starry eyes of late- pining while peering out the window, whimpering at the passing winds as he awaits the return of his new boo.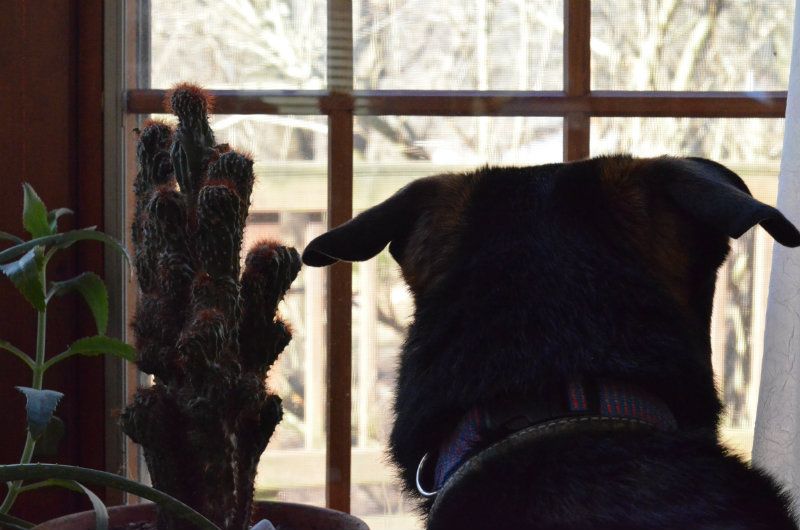 Wherefore art thou, Neighbor Boo?
And for the past week, every day at dawn, this mystery pooch has arrived without fail. With both muddy paws up against our glass door, she beckons Kaine-dog with her rich chocolate eyes. She calls to him with her desperate whimpering plea.
She continues shredding the screen on our deck in her frantic attempt to be with her love.
Yes. Shreds the screen.
A bad, bad romance.
Who knows from whence she came, this enigmatic siren with no identification tags. There's no doubt that it was love at first sight for these two amorous mongrels.
If you could see the drooling nose prints on both sides of all our windows, the scratch marks on the deck door, the busted SCREEN, you'd know our their plight.
As Kaine-dog's parents, we are concerned. This love just cannot be. These two fools are in way over their heads. Dramatic love like this often leads to an equally dramatic end. Just ask the Capulets and the Montagues- or the screen that tried to come between them.
We've tried to barricade Kaine's girlfriend from getting close to the house...to no avail. No efforts have thwarted her from standing steadfast at that door, from locking eyes with her panting beau.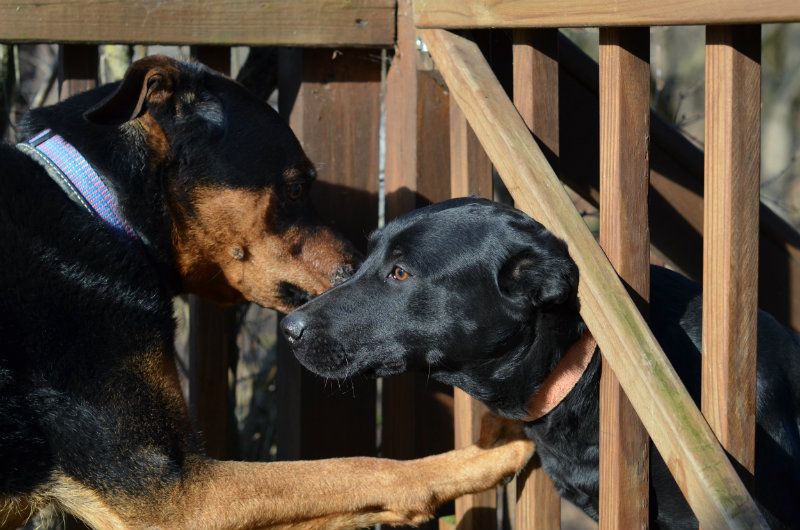 I've never seen two dogs so completely in love.
Sidenote: It was a mighty fine choice to get Kaine neutered. Mighty fine, indeed.
Today, I'm forced to bite the bullet, to roam the neighborhood, in hopes that I might find the owners of this alluring pup. We're going to have to have a talk about this love affair- set some limits. I have to do it. I owe it to the screen, the glass, the molding, the walls...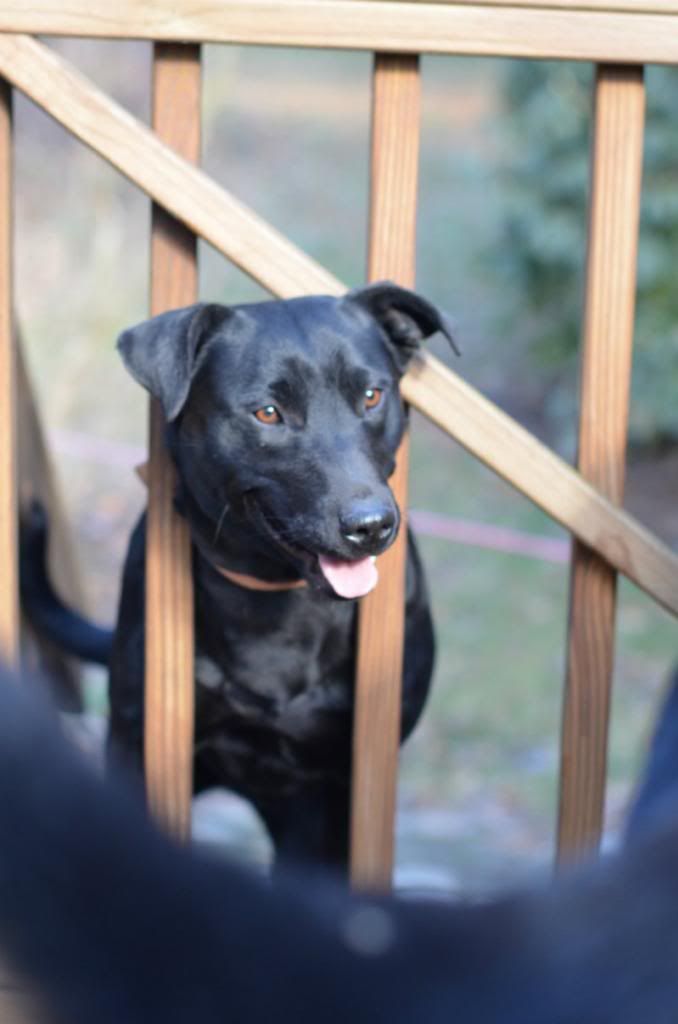 Because no one could have ever anticipated a love like this.
If "puppy" love is this challenging, how we will ever manage lovesick daughters of our own?
:::sigh
One saga at a time.
Has your pet ever fallen in love? What is a parent to do???
Happy FRIDAY and happy FEBRUARY, my friends! Love is obviously in the air.
XOXO
From My Hearth to Yours
P.S. Congratulations to Pauline, #33 in the comment list, our winner of the Back to the Roots Mushroom Garden giveaway! We know you're going to love your wonderful kit.
Remember
- ALL
From My Hearth to Yours readers get a 10% discount on any mushroom garden purchased from Back to the Roots' online store until February 28th! Simply enter the discount code '
FROMTHEHEARTH10
' at checkout.